Angels Share Glassware
About Angels' Share
"The Angels' Share Whisky Angel is a truly unique piece of hand blown glass.
The "Angels' Share" is a term for the share of whisky that is lost to evaporation during the ageing process whilst the whisky is in its cask or barrel. Way back when Distillers thought the Angels came and took their share of the heavenly liquid. These designs combine Scottish whisky making and hand crafted glass making to create truly unique  and beautiful works of art.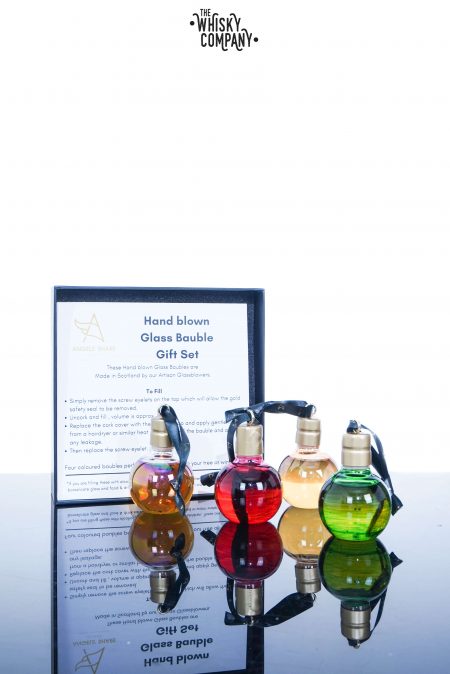 $

99.00
Angels' Share Glass Christmas Whisky Bauble – Arran Malts Introducing the Angels' Share Glassware new range of Christmas Whisky Refillable Baubles. These Whisku Baubles are already filled and sealed with Arran Core Range Single Malt Whisky, with 50mls of whisky in...