Giniversity Gin
Buy Giniversity Gin Online
Buy Giniversity Gin online from the Margaret River Distilling Co. We have the largest online selection of Giniversity Gin in Australia which includes the outstanding and award-winning Giniversity Botanical and the Australian first ever release of Smoked Hemp Gin. You can purchase Giniversity Gin online at The Whisky Company.
About the Distillery
The Great Southern Distilling Companies newest distillery, the Margaret River Distilling Co opened in November 2015. Situated in the town of Margaret River in Western Australia, this area has been famous for producing wine with worldwide recognition.
The Director and Founder Cameron Syme expanded his distilling vision to this booming tourist destination in the South West of WA after the success of the flagship brand, Limeburners from the Great Southern Distilling Company in Albany.
The distillery also offers the chance to become an honorary Distiller for a day and master the history of gin, nourish your artistic flare, and practice the art of distilling. Develop a practical knowledge of spirit making, learn the art of distilling and broaden your appreciation for gin. Enjoy intimate class sizes with the resident Distiller in a highly interactive and interesting gin making class.
"It's no different than what we do in the kitchen which is probably why we enjoyed it so much. You know it's all about balance, measurement, precision and taste" – Ashley Palmer-Watts, Chef Dinner By Heston Blumenthal ABC Radio Interview Nov '2016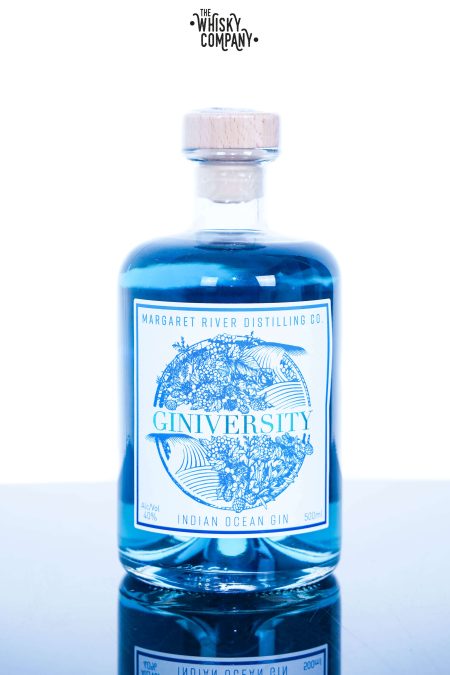 $

72.00
Giniversity Indian Ocean  Australian Gin (500ml) Volume: 500ml           ABV: 40%           Age: No Age Statement           Country: Australia Dare to learn! Become an honorary Distiller for a day and...