Description
Tomatin Decades II Single Malt Scotch Whisky (700ml)
Volume: 700ml           ABV: 46%            Age: No Age Statement          Country: Scotland
The Tomatin Distillery was established in 1897 and was better known as Tomatin Spey Distillery Co. Ltd. The distillery went bankrupt in 1906 but it was then reopened in 1909. It managed to produce whisky till 1986 before being bought over by a Japanese company Takara Shuzo and at this time it was renamed Tomatin Distillery Co Ltd. This distillery is a massive operation producing around 2 and a half million litres of spirit each year but it has the capacity to produce 5 million litres.
Most of the whisky produced at Tomatin goes into blended whisky which consist of their own brands named Antiquary and Talisman. This distillery though wants to be know for its single malt whisky, and have stepped up their game in this area.
A unique bottling from the Tomatin Distillery sees ex-Bourbon, ex-Sherry and re-charred French oak casks from the last 50 years being used to create a whisky that celebrates the last decade. Decades two is a follow up to the 2011 release we fell in love with and it does not fail to impress. Here's a breakdown of the casks…….
1970s
Refill Bourbon Hogsheads: Distilled on 23/02/1973, 10/07/1975 AND 23/09/1977
Tomatin from the 1970's is held in exceptionally high regard, prized for its depth and complexity. Matured in refill Hogsheads, this malt has taken on very little oak influence which has allowed the air and liquid in the casks to interact and develop a wide array of tropical fruit flavours.
1980s
Finished in First Fill Oloroso Sherry Butts: Distilled on 02/12/1988
Tomatin from the 1980's is sweet and fresh. This malt has been finished for over three years in 1st fill Oloroso Sherry Butts, resulting in a whisky reminiscent of aged Cognac. Tones of aged leather, polished oak and dark roast coffee along with flavours of stone fruit, dark chocolate and tannin add richness.
1990s
First Fill Bourbon Barrels: Distilled on 04/10/1995
The use of 1st fill Bourbon Barrels has developed a malt with characteristics of golden syrup, freshly baked pastries with subtle spices and add a layer of warmth. Although well into its twenties, Tomatin from the 1990's is bold which helps impart long length to the overall finish.
2000s
Recahrred Verdejo Wine Barrels: Distilled on 28/01/2000 AND 05/06/2009
From 2000 onwards Tomatin began to experiment with a wider variety of casks. The malt used from the 2000's has been matured in Verdejo Wine casks which have been re-charred to harness the full influence of the French oak. This adds sweetness as well as some spicier notes.
2010s
Second Fill French Oak Barrels: Distilled on 14/03/2013
Young Tomatin in second fill casks allows the distillery character to shine through. Fresh green fruits and malty characteristics are to the fore with subtle spice and toffee from the light French oak influence. This is a vivacious malt which adds lighter tones but is kept in balance with the older casks.
Our Tasting Notes
Nose: Citrus fruits of grapefruit and orange, apple pie, coconut chips, blueberries and raspberries, almonds and subtle spice.
Taste: Fruit cake with a drizzle of golden syrup, red berries of raspberry, strawberry and cranberry, Tropical fruits emerge with more orange citrus and ginger spice.
Finish: Tropical fruits hang around before milk chocolate and Christmas spices emerge.
Awards
Double Gold 2020 San Francisco WSC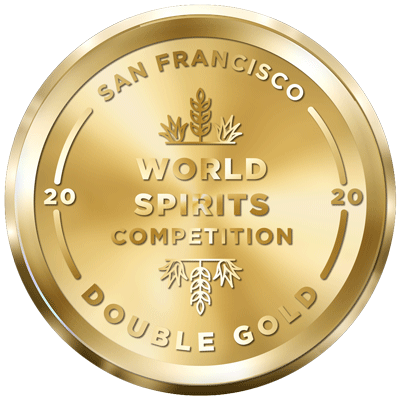 Additional information
| | |
| --- | --- |
| Weight | 2 kg |
| Dimensions | 43 × 24 × 24 cm |
| Country | Scotland |
| Distillery | Tomatin |
| Flavour Profile | Bourbon Cask, Sherry Cask, Wine Cask |
Only logged in customers who have purchased this product may leave a review.
Shipping / Delivery
We offer FREE postage on all orders shipped within Australia when you spend over $200. Shipping insurance will be an added cost and your product will not be insured for loss or damage unless insurance is chosen and paid for. The insurance box is selected automatically when you are checking out. 
Due to the current COVID-19 situation our delivery partners Australia Post are running a delayed schedule. We are doing what we can to have orders ready as quickly as possible this is including gift wrapping and engraving. Most orders will be dispatched within 24 hours.
Usual Shipping Times With Australia
Typical Australia Post Parcel Post delivery times are as follows, these times will vary during the current COVID 19 crisis.
Melbourne 1 to 2 working days
Sydney 1 to 2 working days
Adelaide 2 to 3 working days
Brisbane 3 to 4 working days
Darwin 4 to 5 working days
Perth 4 to 5 working days (Major Delays Expected)
Typical Australia Post Express Post delivery times are as follows, during the current COVID 19 crisis Express Post times will vary. Currently Express Post IS NOT an overnight service in most states but this is changing daily.
Melbourne next day delivery
Sydney next day delivery
Adelaide next day delivery
Brisbane next day delivery
Darwin next day delivery
Perth times next day delivery (Major Delays Expected)
Should the order be urgent please call 0434 438 617 to discuss other options.
For gift wrapping and engraving services please visit https://www.thewhiskycompany.com.au/engraving-gift-wrapping/
Your order is unable to be left unattended by Australian law. Please do not request an order containing alcohol to be left unattended at your property. If you are not available to sign for the package it will be taken to the closest Post Office for collection and details emailed, texted or card left.
We post our items worldwide excluding the US and Canada with other countries an exception. The cost of shipping internationally will be calculated in checkout. Find out more about shipping here. 
In line with the Federal Governments prescribed instructions, and to keep our staff and customer safe we have changed our operations:
We have increased sanitising of all surfaces within our office areas and packing areas.
We have increased the space we are using for packing and administration work.
Anyone with signs of infection or symptoms are refused entry to our facility.
We have hand sanitiser being used in our facility.
We are regularly washing our hands with anti bacterial soap.
The area in which we pack orders is being treated with antibacterial spray on a regular basis.

FAQ's

Do we ship to the United States and Canada?
Due to Customs laws we are unable to ship to the US and Canada

Can we leave your order unattended?
Your order is unable to be left unattended by Australian law. Please do not request an order containing alcohol to be left unattended at your property. If you are not available to sign for the package it will be taken to the closest Post Office for collection and details emailed, texted or card left.