Rare & Collectable Whiskies
The most expensive whisky ever sold at auction on January 24th 2014 in Hong Kong. The price a whopping $628,000 USD breaking the previous record of $460,000 USD for The Macallan in Lalique Cire Perdue. The sale raised funds for locally based charities.
The Macallan M Imperiale 6 Litre Lalique Decanter Single Malt Scotch Whisky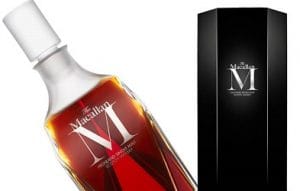 In this section of the website we will look at investment, collecting and storing whisky as well as what's worth keeping an eye out for. There are many whisky enthusiasts worldwide who have delved into the world of collecting whisky. Many have made some good money however some have been left telling the story that it is a waste of time. We hope to make that decision a little easier for you however we do not have a crystal ball so these are recommendations and strategies we think you should consider when choosing to invest in whisky.
So could whisky be a safer investment than gold or are we just supposed to browse, purchase and drink this wonderful golden liquid and savour it, after all that's why it was created.
There is a huge demand for aged whisky, this is whisky which has spent a significant length of time in an oak barrel and is then labelled with an age statement on the bottle informing the consumer of the youngest whisky which was used in the making of the item. Aged whisky is becoming rarer every day and with the world demand for aged Scotch Whisky and let's not forget Japanese whisky, this can only mean shorter supplies and an increase in value through time.
So which whiskies are the pick of the bunch when investing? Here are some of our tips and hints to help you decide.
Goal & Strategy
Always have a goal and formulate a strategy, all good investments have these two items and they are reviewed regularly. Sometimes our passion for whisky or our pallet tells us what we should purchase but our strategy should keep us honest and help us stick to the path. We can then research specific items and make our time more efficient allowing for a more confident purchase and sometimes a better deal. With this you must also agree on a Budget. It's most likely your going to be sitting on your investment fora while with no income from it so its important to make sure your not over spending and then forced into selling some thing that might have been a good buy and could have made you plenty of many if further years. Retailers in Australia usually do not allow you to reserve a bottle but were always happy if you email us and we can certainly look at helping out.
Rare Cask Strength Single malts Released in 2015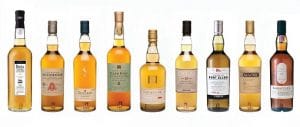 Do your research
We try to add new whiskies monthly and when we add the whisky we place them in this section when we feel that they will be a good investment or they are a collectable item. It is still necessary to do some research on the bottle. If it's unique to the Australian market or it's been bottled for another area of the world then usually it's not so good for investment. Your looking for worldwide distribution and limited availability of up to 6000 bottles worldwide.
Let's look at Laphroaig Aged 18 Years. There were many produced and when production stopped so many whisky enthusiasts and Laphroaig drinkers worldwide needed a bottle. Scotland's supply is running out fast but here in Australia supply is great and very easy to get. In Scotland the price is increasing but in Australia it is going down to clear stock. Research is a must.
Laphroaig Aged 18 Years Islay Single Malt Scotch Whisky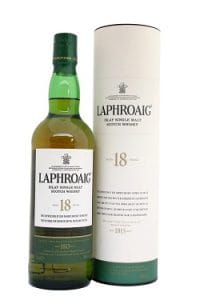 Buy New
If you buy a whisky from an auction site then it's probably already increased in value and it also has other investors chasing it. You usually need to pay for the whisky and pay a commission to the auction company and then there is postage and insurance. The increase on investment will take longer and usually after 10 years you will find that not as many investors are looking for it anymore, they have already sought and conquered.
There are always limited edition, small batch release and series whiskies available at Nippy Sweetie Whiskies and when spending over $200 you get free postage and you pay no commission. your delivery is insured so your already on your way to a great investment.
Bowmore 'The Devils Casks' Release II Islay Single Malt Scotch Whisky
Buy a Limited Series
Looking for limited edition whiskies and new whisky series is easy at Nippy Sweetie Whiskies. We get our fair share of limited release Single Malts and Blended Whiskies, we are also looking to increase our range over the coming year.
An Example of a limited series release being a good investment
Let's take Arran Distilleries Devils Punchbowl Edition I. which was bottled in 2012 and sold for 80GBP ($160AUD). This was the first in a very artistic, award winning and unknown series released by the Arran distillery which is located on the Isle of Arran on the west coast of Scotland. The second release was issued one year later and named Devils Punchbowl II, again it retailed for 80GBP ($160AUD). Then to complete the series the following year the final release of this series Arran Devils Punchbowl Edition 3 was released and again it retailed for80GBP ($160AUD). After a recent investigation by the lads and lassies @ Nippy Sweetie Whiskies this bottle on auction can reach up to 300GBP and retail your looking at 700GBP. This would mean that in only 3 years you have a return on the limited edition release I of 280%. If you have all three you are looking at a auction selling price fairly large and recently one sold for 1200 GBP ($2400) that's a profit over 3 years of 1500%. An investment in a series from a small distillery on the West Coast of Scotland, that not many people around the world have heard of, is looking good and as it becomes more known the price of the whisky previously released becomes larger due to increase in demand by collectors.
Arran Smugglers Edition I Island Single Malt Whisky
Buy 3 Bottles
One to keep for investment, one to place in your collection and one for a special occasion, a gift or just to enjoy with good friends and family. It's also important to collect a few 30 ml samples of the bottle and seal them very well. This will mean that when you are looking to sell you are able to sell your bottle with a sample meaning the purchaser can taste it and also still collect the bottle. It also means that your bottle is even more valuable as you know 2 others have been consumed. You may also wish to display the unique bottle on a social media site and make all your Facebook and Twitter friends jealous.
Collect From Many Distilleries
Looking for bottles from all the distilleries in the world can be time consuming and frustrating. It's perhaps worthwhile knowing that some distilleries through time have went under and their single malt has then become more in demand that when they were open. If you collect from a handful of distilleries you might miss out on this. Perhaps the most famous mothballed distillery is Port Ellen where distillery bottled products are fetching large amounts worldwide and a release is generally expected yearly.
Port Ellen 1978 Aged 24 Years Cask Strength Islay Single Malt Scotch Whisky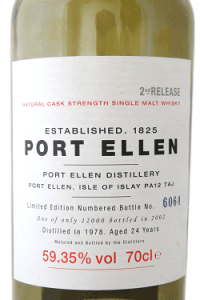 Barrel Purchases
This is a very rare investment opportunity these days but I believe that you can use your Superannuation to invest in whisky. However you would need to seek financial advice on this topic and we do not recommend that this is a good idea but it may be an option. Distilleries such as New World Whisky Distillery in Essendon Melbourne Australia and Arran Distillery in Scotland still offer cask purchases. An agreement is written and your barrel is insured and allowed to mature for a specific amount of time before you need to decided what it is you are looking to do with it. If it's the right barrel and it is the right year you may hit the jackpot however there is plenty of risk involved in a cask purchase and research should be thorough.
Arran Distillery Cask Purchase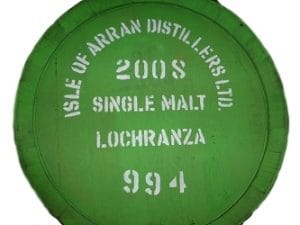 A few more tips………..Only buy original bottling's for investment, not independent bottling's. Imagine spending a considerable amount of money on a rare age statement from an independent bottler and the following year the distillery bottles an original. Your investment is now looking not as important. Independent whisky is bottled to be enjoyed, slainte!
The retail price should be between $160 to $400. If it's already gone up sharply then you too late.
Bottles from top distilleries are more sought after and will have more demand however you will probably pay quite a bit upfront to own anything unique from these distilleries. Ardbeg, Bowmore, Highland Park, Glenmorangie, Springbank, Macallan and Bruichladdich to name a few.. Lowland distilleries are few however bottling's under the reopened Bladnoch and from mothballed St Magdelene and Ladyburn can sometimes be found for a good price especially in Australia. These can increase in value at a steady rate as can newly opened distilleries such as whiskies from Arran and Kilchoman.
If the bottle is already expensive and has still to be consumed in large numbers its probably going to be a while before you see an increase in profit. The more expensive a whisky the more chance it will sit in a cabinet and be on show for a longer period of time, waiting for that special occasion.
Has the bottle been released in different casks over the past few years. This could mean that one cask release was better than another. It's a chance too high to take.
Buy special bottling's, GlenDronach 15 Years Old is a great whisky but the GlenDronach Tawny Port Finish and the GlenDronach Madeira Finish are limited release single malts. If these end up being popular and full for the right flavours they will be consumed and then your bottle is waiting for the avid collector. Collectors edition single malts are also a good buy from new and a distillery series can be a gold mine.
BenRiach Limited Release 1996 Single Cask PX Sherry Finish Speyside Single Malt Scotch Whisky
Buying Award Winning Whisky
Whisky is almost certain to increase in price when it has won an award especially when it is named best whisky in the world! This is not the case. The past winners of world and social media awards have only increased slightly and then they have not moved. You usually see a slight increase on the day the award is announced then as demand grows so does the price but this happens very slowly. There are exceptions such as the Sullivans Cove French Oak Cask which came from barrel 525. This batch of Sullivans Cove is always increasing in price and can now be purchase for a whopping $4000 AUD, not bad when it was around $100 before the award was announced. This however sits in the one of the categories mentioned above, it was a small batch release from a specific cask never to be repeated and it won an award. Well not just any award , it won World Single Malt of The Year 2014. Keep your eyes out for the World Whisky Awards in March and also in November Jim Murray releases his 'Whisky Bible' which usually increases prices for investors.
Kavalan Solist Vinho Barrique Taiwanese Single Malt Whisky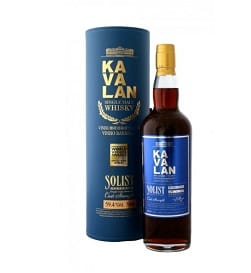 Buy Japanese
Age statement Japanese whisky is becoming harder and harder to find. I do not think you need a crystal ball or be an expert to understand that all the main brands are going to run out very soon. The questions will be when will they be back and can the whisky connoisseur wait for their return. There is no doubt that there is money to be made in collecting age statement Japanese single malt whisky and also the age statement blended whisky is going well too, but its already hard to get and it's expensive. If your not already on the Japanese age statement train then get on it now. A bottle of Yamazaki 18 Year Old in 2013 was purchased for $180 AUD it is now worth over $1200 AUD. This can not be overlooked and I would certainly be picking up and age statement whisky from Japan and placing it to the side for a good return in a few years.
Yamazaki Aged 18 Years Japanese Single Malt Whisky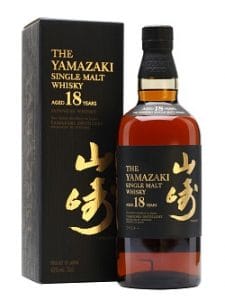 And when you find that bottle
Storage
Your investment is important, whisky should be stored upright. You do not want the whisky to be sitting against the cork as this can taint the whisky over time. As whisky has an alcohol content of 40+ percent it will react with the cork and taint your whisky. However it's important to keep the cork moist and the evaporation of the whisky will do this in a bottle that's unopened. Whisky doesn't like light so it's best to store your whisky in a cupboard, closet, cabinet or for those of us that are lucky enough to have one, a cellar. Keeping your collection in a glass cabinet looks great to you and your friends but it's not good for the whisky. Storing the whisky in the packaging or cylinder it was bought in is a very good idea to keep your investment safe from light. The temperature is also important, it has to stay at around 14 degrees Celsius to 18 degrees Celsius. The best location for whisky to be stored is in cellar conditions and at a constant temperature. Heat fluctuations and high temperatures is not a good thing for your collection. Long term evaporation can occur and to protect your bottle I would suggest to reinforce the seal or cap. Parafilm can be used or cling wrap with some tape, however do not get the tape on the bottle as it can damage the labeling.
Insurance
Please remember it is very rare that an insurance company will insure your collection under a standard home and contents policy. You should contact your insurance company and discuss with them what you have in your collection and what it is worth. Extra cover may be needed at an added cost. The last thing you want is your investment being worth nothing.
If you have any questions about the details on this page or you would like to share more information with us about investment, collecting or storage of whisky and have it displayed on this page, please email us at enquiries@nippysweetiewhiskies.com.au.
The information on this page is written for guidance purposes only and Nippy Sweetie Whiskies is not liable for any loss of income for any bottle that is purchased. If investing in whisky you should seek financial advice before entering into any agreements or financial contracts.
Comments are closed