Douglas Laing & Co Independently Bottled Single Malt Whisky
About the Bottler
Douglas Laing Independent bottlers were established in 1948 by Fred Douglas Laing. The company select the finest and rarest whisky stocks from around Scotland and bottle them at the chosen moment of perfection. There is never colour added and they are never chill-filtrated.
The stocks which are held for many years are hand selected and placed carefully inside artistically designed bottles which delivers memorable presentation to evey bottle.
Douglas Laing specialise in Single Malt Scotch Whisky, Single Grain Scotch Whisky, Blended Malt Scotch Whisky and Blended Whisky.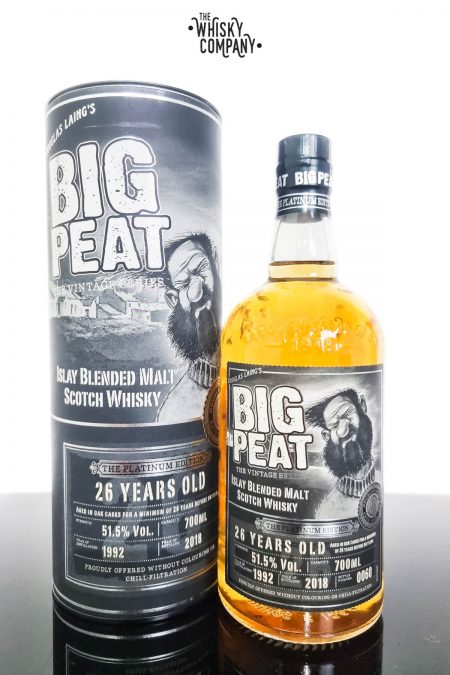 $

460.00
Big Peat 26 Years Old Platinum Edition Blended Malt Scotch Whisky – Douglas Laing (700ml) Volume: 700ml          ABV: 51.5%          Age: Aged 26 Years         Country: Scotland Bottled by Douglas Laing, an independent bottler...