Whisky Age Independently Bottled Single Malt Whisky
We have a selection of independent bottled whisky selected and bottled under Whisky Age branding. These whiskies are hard to find and released in small batch allocations. Now you can buy whisky bottled by Whisky Age at The Whisky Company.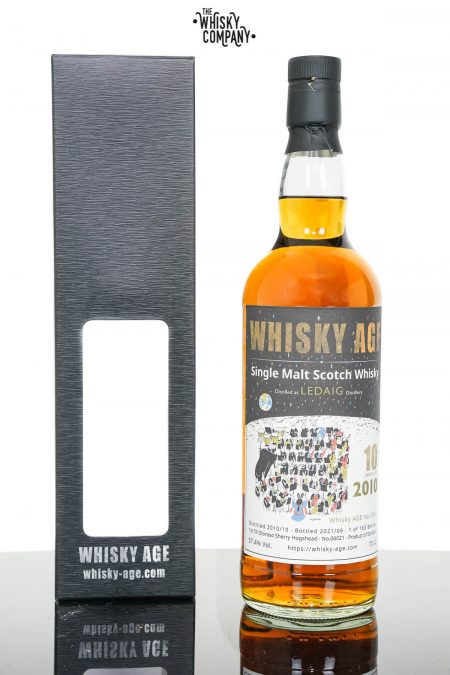 $

360.00
Ledaig 2010 Aged 10 Years Single Malt Scotch Whisky – Whisky Age (700ml) Volume: 700ml           ABV: 57.4%           Age: 10 Years Old         Country: Scotland Cask Number(s): 06021 Date of...