Single Grain Scotch Whisky
We have a great selection of Single Grain Scotch Whisky available online. This includes whisky distilled and matured at distilleries such as Port Dundas, Caledonian, North British, Cameronbridge,  Cambus and more. Award winning and aged Single Grain whisky is available now. We select only the finest Scotch whisky available which includes official distillery bottlings, independent bottlings, collectable whisky, rare whisky and aged whisky. Most of the whisky chosen is taste tested and reviewed before being made available for ordering. We are as transparent as possible to all of our ratings and tasting notes. Subscribe to our newsletter here for new products, product reviews and what's new this month. We ship across Australia at reasonable prices with free postage options available.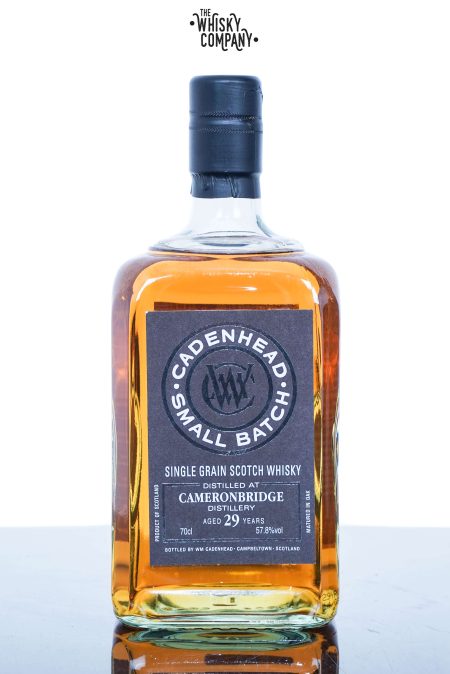 $

289.00
Cameronbridge 1989 Aged 29 Years Single Grain Scotch Whisky – Cadenhead (700ml) Volume: 700ml           ABV: 57.8%           Age: 29 Years Old            Country: Scotland Date of Distilling: 1989...