Wine Cask Whisky
A Wine Cask Matured Whisky
We have classified some whiskies on our website as a whisky that has wine characteristics.
This flavour would suggest the whisky has a smell or taste that resembles a matured wine or fortified wine. These wine flavours can include Muscat, Brandy, Red Wine or Sweet White Wine.  The whisky could have been matured solely in a wine barrel or the whisky could have been transferred into a wine barrel at a later stage of maturation and finished in the wine barrel.
The wine characteristic would generally be different depending on what sort of wine barrel was used for maturation. This a great way of adapting your love of wine or whisky and blending it with the your love for the wine or whisky industry.
So by choosing 'Wine Cask' you are choosing a whisky with wine characteristics and innovative methods used in maturation.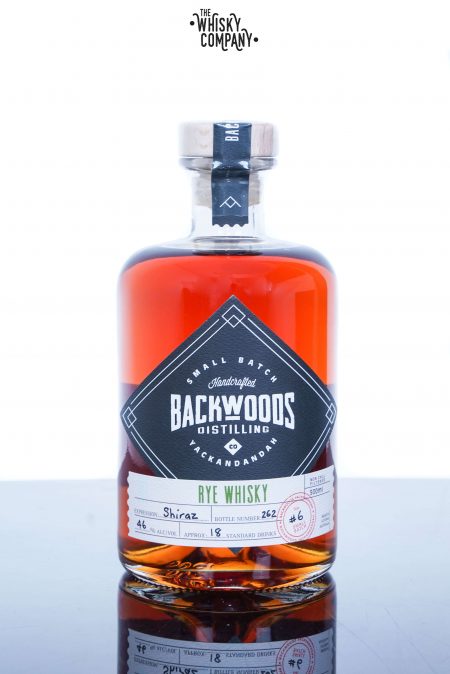 $

139.00
Backwoods Rye Whisky Shiraz Cask (500ml) Volume: 500ml           ABV: 46%           Age: No Age Statement           Country: Australia "Backwoods was founded on a love for whisky. We...