Cotswolds English Whisky
Buy Cotswolds Single Malt Whisky Online
We range a large collection of single malt whisky which has been distilled and aged at the Cotswolds Distillery in England. Available online.
About The Distillery
Whisky production is at the heart of everything they do at the distillery. The Cotswolds Single Malt is a rich, fruity and sip-able whisky. It has a balance and depth of flavour that belies its young age, due to the exceptional attention to detail in their distilling and use of the finest oak casks for maturation.
Cotswolds distillery began laying down casks to mature in September 2014, and have filled a number of different types. These will be released in due course, allowing them to add a variety of different bottling's to their range as the years progress.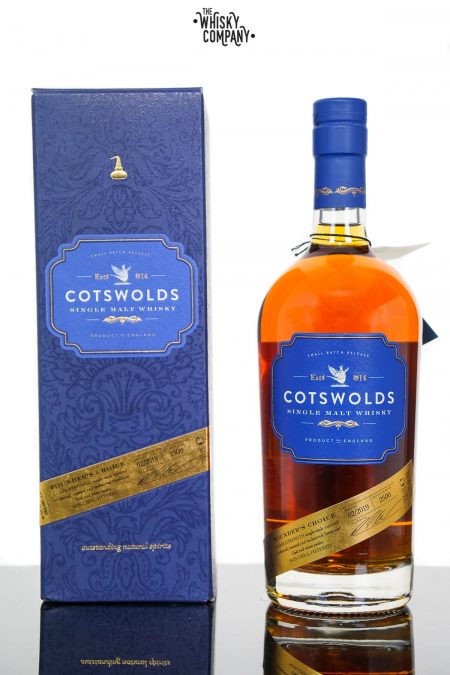 $

160.00
Cotswolds Founder's Choice English Single Malt Whisky (700ml) Volume: 700ml           ABV: 60.5%           Age: No Age Statement           Country: England Whisky production is at the heart of...