Buy Lawrenny Estate Gin & Vodka Online
We have a large online selection of Lawrenny Estate Tasmanian products which include the Van Diemen's Tasmanian Gin and the Saint Clair Tasmanian Vodka. These products are local award winners as well as international award winners. Now you can purchase Lawrenny Estate Gin & Vodka online at The Whisky Company.
About The Distillery
Lawrenny Estate is located in Tasmania's Central Highlands, just over an hour's picturesque drive through the Derwent Valley, north west of Hobart. The history of Lawrenny Estate is as rich as its fertile Derwent Valley paddocks and adjoining pristine waters of the River Derwent.
The story of Lawrenny commenced as early as 1818, established by one of the most colourful characters in the history of Van Diemen's Land, the colonial cattle tycoon , Lt. Edward Lord. At the time comprising of approximately 80,000 acres, Lawrenny Estate became renowned for farming premium cattle and sheep stocks as well as abundant fields of Wheat, Barley and Hops. In 1991, the Mace Family took over the once majestic estate. Since purchasing Lawrenny, they have returned the property to its former glory of luscious gardens, fertile pastures and breading Black Angus beef cattle that are among the finest in the world.
Today, Lawrenny Estate is all about delivering to you the finest quality, premium Tasmanian produce.
Purely Tasmanian. Purely Lawrenny.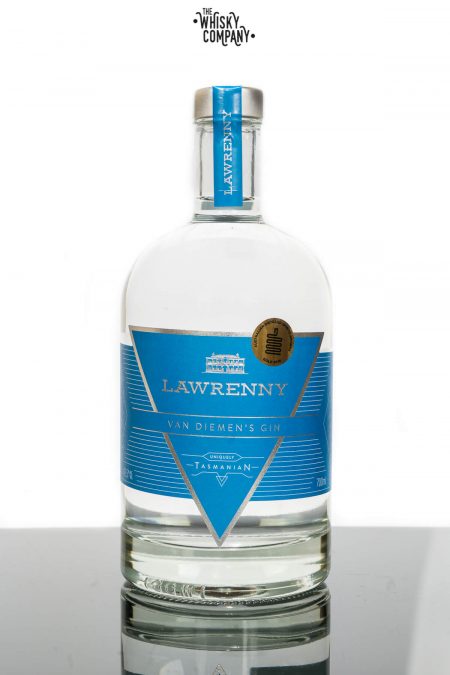 $

85.00
Lawrenny Estate Van Diemen's Tasmanian Gin (700ml) Volume: 700ml           ABV: 42.5%           Age: No Age Statement           Country: Australia Lawrenny embraces all that is pure about Tasmania....
$

90.00
Lawrenny Estate 1818 Settlers Tasmanian Gin (700ml) Volume: 700ml           ABV: 52.5%           Age: No Age Statement           Country: Australia Tasmania is a contradiction of nature. Beautiful, yet...
$

80.00
Lawrenny Estate 1818 Settlers Tasmanian Gin (700ml)