Campbeltown Scotch Whisky
Buy Campbeltown Single Malt Scotch Malt Whisky Online at The Whisky Company
We have one of the largest online selections of Campbeltown whiskies in Australia which includes Springbank, Longrow, Hazelburn and Kilkerran. Shop for rare, vintage, limited edition, award winning and aged whiskey from this Scottish whisky region. Famous for oily and smokey flavours. Now you can buy Campbeltown Scotch Malt Whisky online at The Whisky Company.
About the Region
Campbeltown whisky region nestles towards the end of the Kintyre peninsula on the West Coast of Scotland. The region was once home to 32 whisky distilleries most if not all found in the town of Campbeltown itself. Now the home to only three distilleries (but 5 brands) the reminiscence of other distilleries is very evident and so is the tradition in which they make whisky. Campbeltown whisky holds unique flavours of medium to full bodied, with some peat (which they source from Islay) and each maturing barrel collects salt from the surrounding sea. The whisky is a delicious mix of all things Scottish and a little more.
Click Here to download your very own guide to the Scottish Campbeltown Whisky Region thanks to VisitScotland.com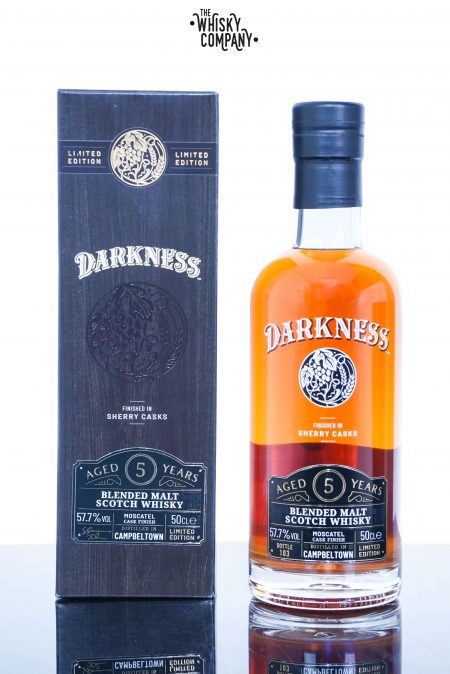 $

140.00
Campbeltown Aged 5 Years Moscatel Finish Blended Malt Scotch Whisky – Darkness (500ml) Volume: 500ml           ABV: 57.7%           Age: 5 Years Old           Country: Scotland Darkness whisky is...