Speyside Scotch Whisky
Buy Speyside Single Malt Scotch Whisky Online at The Whisky Company
Shop online for one of the largest collections of Speyside single malt in Australia. Choose from Glenlivet, Glenfiddich, Macallan, Glenfarclas, Tomintoul, Glen Grant, BenRiach, Aultmore, Glenburgie, Benromach and many more. Available for same day dispatch at The Whisky Company.
About the Region
Speyside is one of the largest whisky producing regions in the world with over 50 distilleries, most just meters apart. The region is famous for producing whisky full of sweetness with a variety of light floral flavours to heavy, rich flavours. Famous distilleries such as The MacCallan, The Glenlivet, Glenfiddich and The Balvenie sit in this spectacular whisky producing region.
Speyside also homes some of the lesser known producers who give the larger more well known distilleries a run for their money. These are distilleries such as Tomintoul, BenRiach, AnCnoc and Benromach to name a few. Please take a look below to review most distilleries in this region.
Click Here to download your very own guide to the Scottish Speyside Whisky Region thanks to VisitScotland.com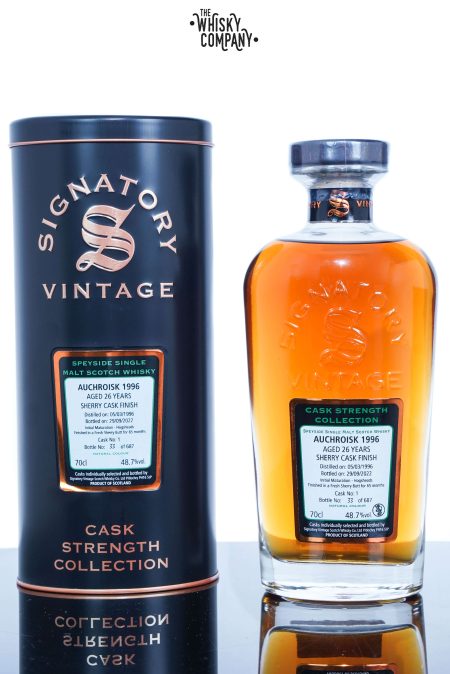 $

399.00
Auchroisk 1996 Aged 26 Years Cask Strength Single Malt Scotch Whisky – Signatory Vintage (700ml) Volume: 700ml           ABV: 48.7%           Age: 26 Years Old           Country: Scotland Cask...