Highland Park 17 Years Old The Dark Single Malt Scotch Whisky (700ml)
$399.00
In stock
Email to a friend
Description
Highland Park 17 Years Old The Dark Single Malt Scotch Whisky (700ml)
Volume: 700ml           ABV: 52.9%           Age: 17 Years Old          Country: Scotland
Dark and light are concepts that exist in opposition, yet together create a perfect balance. One cannot exist without the other; as one appears, the other disappears; together they create something greater than themselves – in nature, a perfect, continuous cycle.
In THE DARK – a special release of only 28,000 bottles – we celebrate autumn and winter on Orkney; a time to escape from the wild weather outside and gather together with friends and family, sharing long nights of conversation and laughter around the table, around the fire.
Presented in a beautifully embossed black glass bottle, the serpent dragon design takes its inspiration from the great Norse sagas and embraces both the high sun of summer solstice and the low sun of winter solstice – the polar opposites of our island seasons – while the runic writing reflects the ancient carvings of our Viking ancestors, here on Orkney.
Names then gave they to noon and twilight, morning they named, and the waning moon, night and evening, the years to number. – Voluspa, The Poetic Edda, Verse 6
Highland Park The Dark won a double gold in the San Francisco spirits competition 2018.
Official Tasting Notes
Nose: Wonderful aroma, sweet and full of dried fruits (mainly cherry) and hints of peat.
Palate: Heavily fruity with roasted coffee beans, toasted chestnuts, orange peel and lots of pleasant spicy notes and smoke on the back of the palate.
Finish: Fresh, fruity and rich.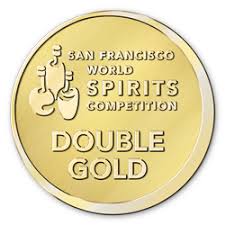 Additional information
| | |
| --- | --- |
| Weight | 2 kg |
| Dimensions | 35 × 23 × 23 cm |
| Country | Scotland |
| Distillery | Highland Park |
| Flavour Profile | Cask Strength, Peat Smoke, Sherry Cask |
| Aged | 17 yrs |
Only logged in customers who have purchased this product may leave a review.
Shipping / Delivery
We offer FREE postage on all orders shipped within Australia when you spend over $200.
Shipping Times
Typical Australia Post Parcel Post delivery times are as follows
Melbourne 1 to 2 working days
Sydney 1 to 2 working days
Adelaide 2 to 3 working days
Brisbane 3 to 4 working days
Darwin 4 to 5 working days
Perth 4 to 5 working days
Typical Australia Post Express Post delivery times are as follows
Melbourne next day delivery
Sydney next day delivery
Adelaide next day delivery
Brisbane next day delivery
Darwin next day delivery
Perth times next day delivery
Should the order be urgent please call 0434 499 838 or 0434 438 617 to discuss other options.
Items requiring 'gift wrapping' will be dispatched with a delay time of 24 hours to allow for wrapping and preparation. Items requiring 'engraving' will be dispatched with a delay time of 48-60 hours to allow for the external engraving service to be completed. Please see our Engraving and Gift Wrapping Page for more details https://www.thewhiskycompany.com.au/engraving-gift-wrapping/
Your order is unable to be left unattended by Australian law.
Please contact enquiries@thewhiskycompany.com.au should you require our international delivery service. We will quote you on this service and invoice you directly.
Find out more about shipping here.